Dungeon Crawler Tileset
Goblins & news
Hi, today I'm showing you a little cute goblin ! I wonder how he is going to live with the orc.
I also made different colors, for the orc and the goblin ( more coming soon ).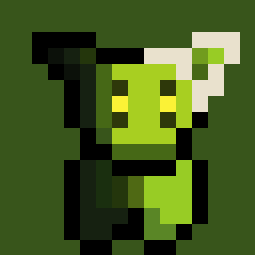 The yellow goblin is still kinda weird, I will try to fix it ( mostly the eyes ), and I will add others version !
New: Sadly I will take a little break, I need to study for my exams next month, but don't worry if I have some times I will make a new sprite !
Have fun - Hamzalopode.
Get Dungeon Crawler Tileset